I have been trying my best to stay focused on the good news in Georgia and in the United States. Over the last few days, I have been so encouraged with all the good news right here at home in Forsyth County. In my opinion, this Friday is a perfect time to list everything out for you to reflect upon too.
Businesses Helping One Another
On Thursday, May 14, it was announced on Facebook that Lake Burrito was really struggling. I reach out to them to find out if it was true. They told me that yes, it was true. They weren't on the brinks of closing but that they've" been hit like so many people." They went on to tell me that some days are better than others. Here's where the good news comes in. Just hours after that announcement, Steven Hartsock of Socks Love BBQ announces that 100% of their profits from Friday, May 15 will be donated directly Lake Burrito. I've never seen a business do this before. Selfless behavior to help others! Way to go, Socks Love!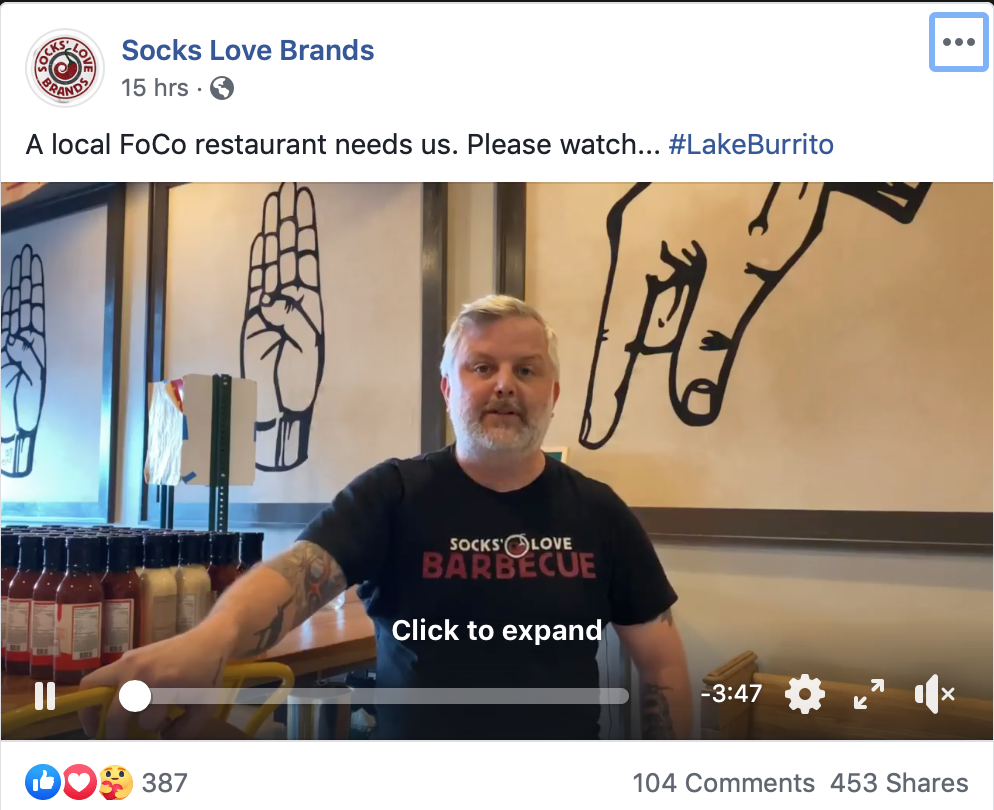 Just hours after Steven's announcement, Jaelynn Barr of Community Cup makes a similar announcement. "Our good friends at @sockslovebarbecue made a call to action yesterday for our community to rally around @lakeburrito 🌯- so we need your help! Both @sockslovebarbecue & @communitycupga will be giving 💯 % of profits today back to @lakeburrito !!!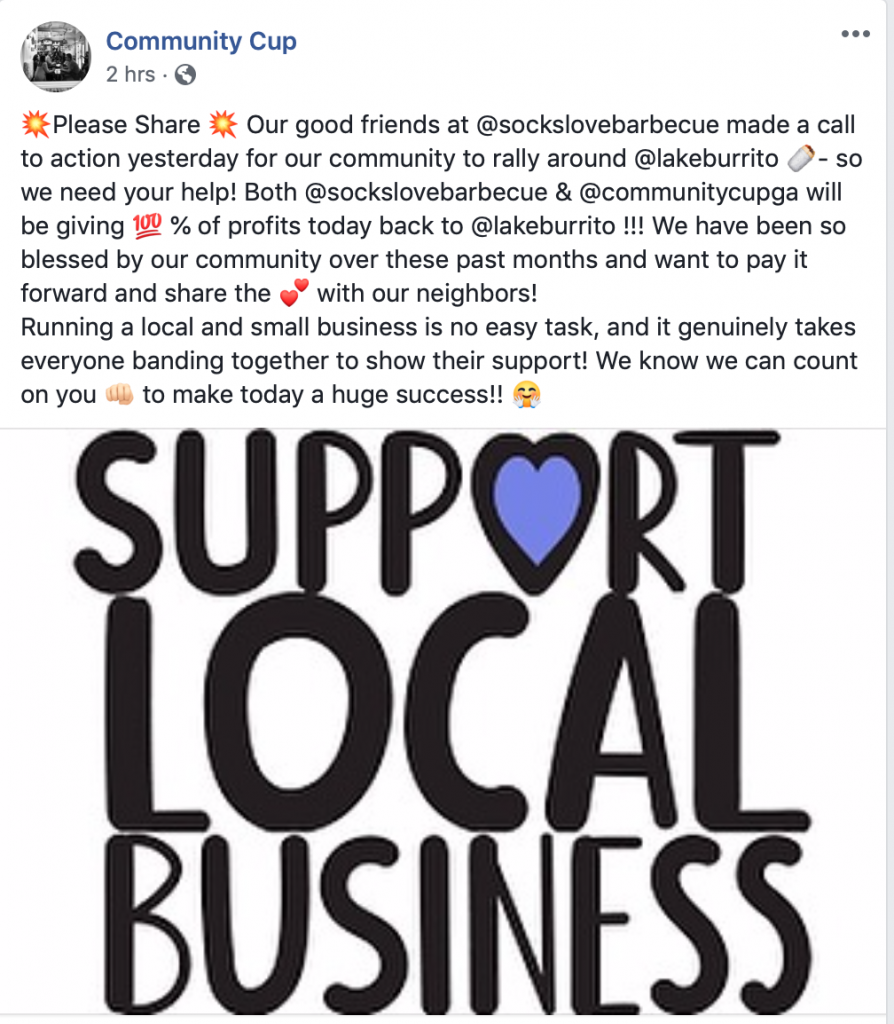 More Good News
New businesses are still working to get opened in Forsyth County. The most recent one is The Bagel Hole. They will be located at 1810 Peachtree Pkwy, Cumming, GA. Opening day hasn't been announced yet, but they should be announcing soon! For now, follow them at @thebagelholega on Instagram.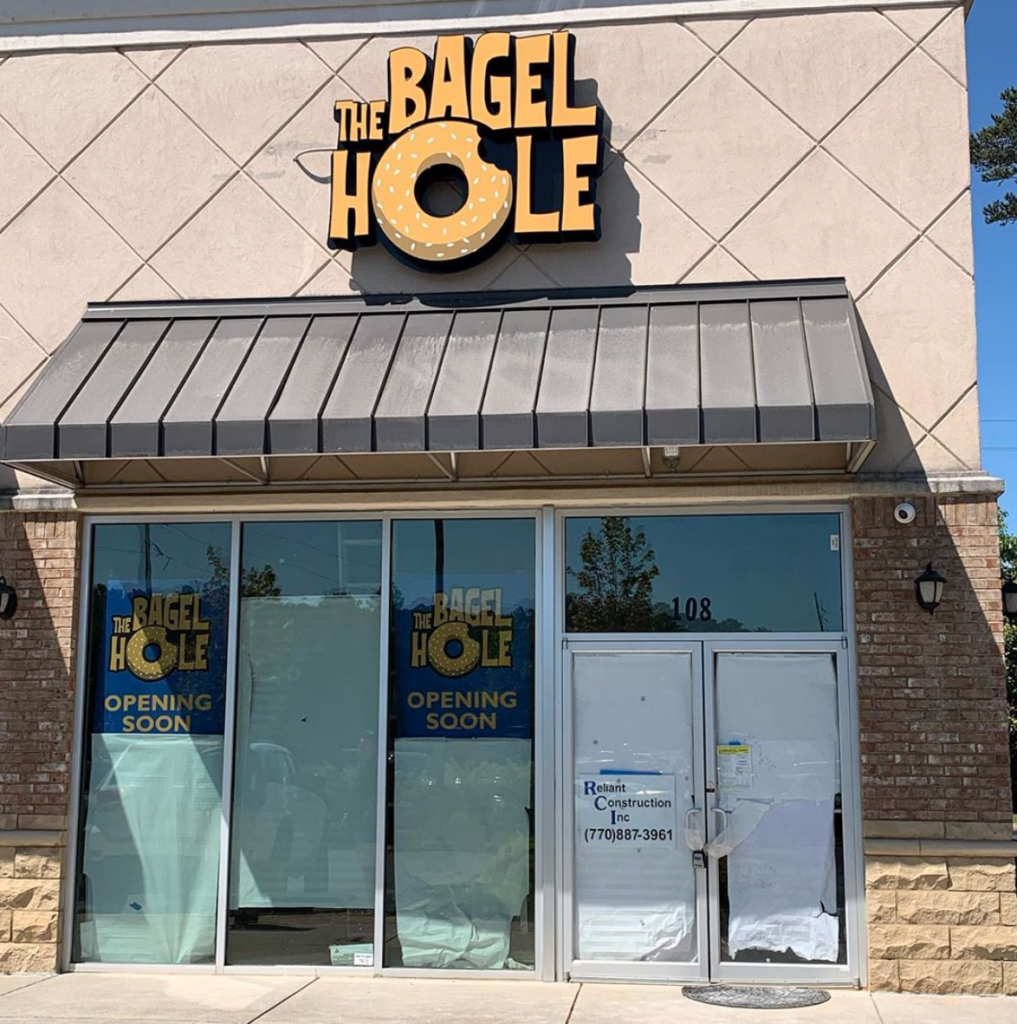 Celebrations via parades galore! I hope the parade celebrations continue after this is all over. I've seen them for preschool school ending, birthdays, graduations, and more!
Today is National Police Officer Memorial Day. Our Sheriff's department said it best in their recent social media post. "Today we honor the more than 24,200 Peace Officers who have died in the line of duty throughout U.S. history. We continue to hold our fallen brothers and sisters, and their families, in our thoughts and prayers."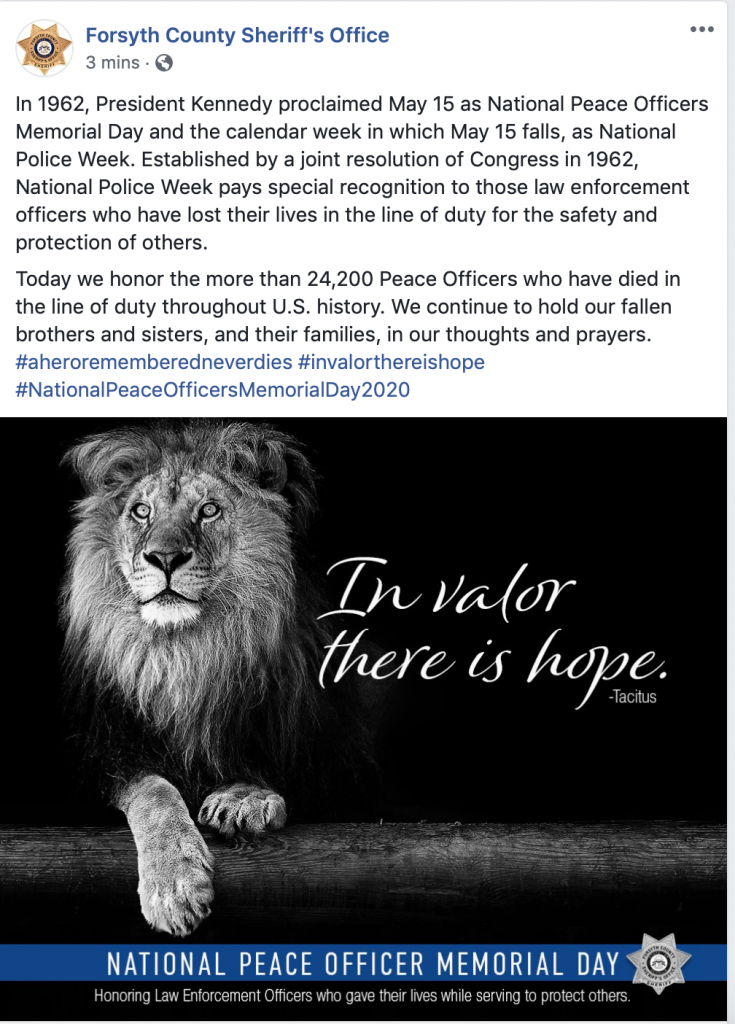 A Facebook group was created to help support our local restaurants, be sure and join it if you haven't already.
Browns Bridge Church has a new podcast that has been sharing tons of great information. The most recent podcast talks about The Place of Forsyth County and how they are helping our community.
Advanced Embroidery decided that they could help support local businesses. They created a t-shirt project called "Local Love." The idea of the project was to raise money for local businesses and non-profits, at the same time providing work for their staff family. How can you help? Buy a t-shirt and $20 of the profits goes to the local business. They have already raised over $7,000 for Forsyth County local businesses!
I will continue to add to this list so we can stay focused on the good in FoCo. If you have something to share, I'd love to hear it. Feel free to comment on this post with your good news!
It's your turn…
Tell me something good!