Fall Photography Sessions in Cumming GA
Cumming Local is thankful for our advertising partnership with Cassesse Photography. We are excited to share with you a special date she has planned for Fall Mini Photography Sessions.  Make sure you use the links and contact information provided to LIKE Cassesse Photography on Facebook, follow online, and as always, be sure to mention you heard about them through Cumming Local!
Cassesse Photography will be offering Fall Mini Sessions on Saturday, October 12th at Pooles Mill Bridge in Cumming, GA.  Now is the time to update your family portraits at a great price.  For just $85, you'll receive a 20-minute session with 7 digital images and the photo print release!
Poole's Mill Bridge makes for the PERFECT fall setting!!  Sessions are limited and reservations are required, so don't miss out on a great session with Cassesse Photography – plan now & you'll be ready for Christmas cards!!
Click here for more information.
Closer to Gainesville?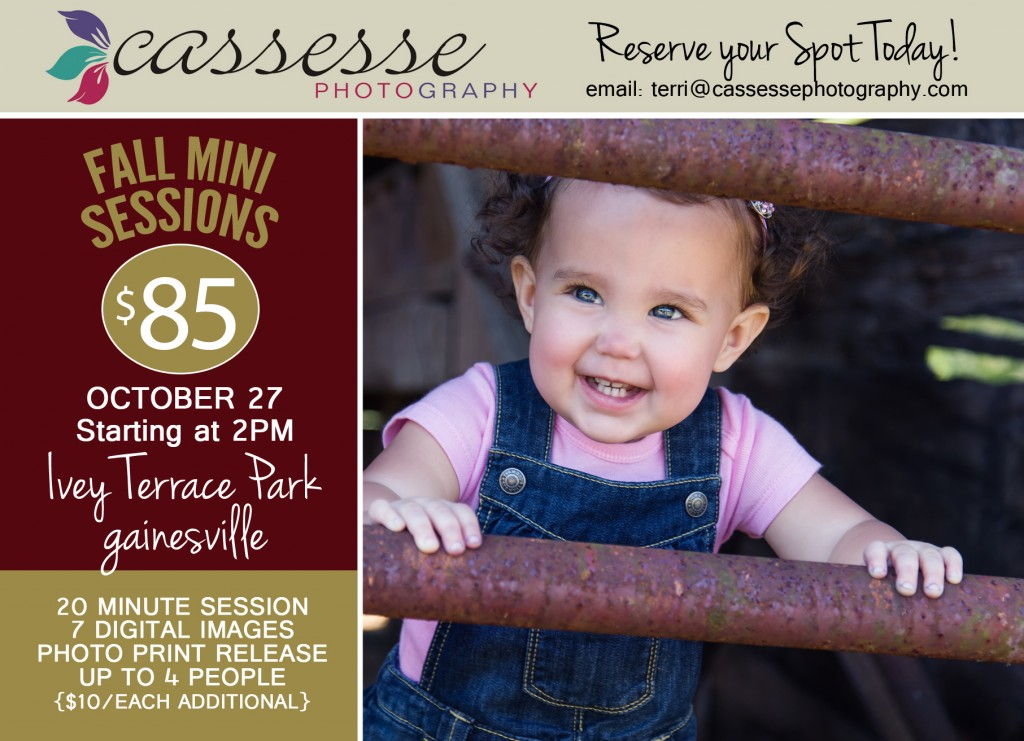 If that day doesn't work or if you're closer to Gainesville, then take advantage of a Mini Session date on Sunday, October 27th at Ivey Terrace Park in Gainesville.  Click here for more information.
Which ever day you choose you'll be in great hands with Terri and Cassesse Photography!