Did you know that Forsyth County and the Chamber of Commerce recently had an Economic Development Plan created? I bet you are just like me when I read those words. Hmm..what does that even mean? So I decided it would be helpful for me to put together an article with some of the highlights of this plan. Basically, it was tons of research into who all lives here, works here, and what the future looks like here. I hope that these findings will be helpful to you. And if you have any questions, please feel free to comment or direct email me at cumminglocal(at)gmail.com. I hope that after you read this article, you will be reminded that the future is bright here in Forsyth County, GA!
Here's a link to the full plan if you'd like to look over it: Economic Development Plan
The Why Behind The Plan:
Leading Forsyth County residents toward increased economic prosperity and a better quality of place for all.
Guiding Principles:
Forward -Thinking: Forsyth County is a dynamic region at the forefront of technology and innovation, driven by the creativity and success of local companies.
Talent-Driven: Forsyth County attracts and retains talented workers and entrepreneurs, who serve as the primary catalyst for a vibrant, growing, and diverse economy.
Balanced: Forsyth County fosters smart and sustainable economic growth, leveraging emerging opportunities while supporting the county's heritage and established sectors.
Goals:
Identity and Marketing: Create a strong identity for Forsyth County and elevate its profile to local, regional, national, and international target audiences.
Business Development: Expand business attraction, expansion, retention, and entrepreneurial advancement efforts within a more refined target industry framework.
Real Estate Development and Placemaking: Encourage commercial development in key areas, support appropriate mixed-use development, and accelerate the development and preservation of vital quality-of-place amenities.
Population And Demographics Information:
Forsyth County is growing at a much faster rate than Georgia and the US.
From 2010 to 2017, the region's population increased by about 30 percent, growing by 52,000 people. In contrast, Georgia's population grew by about 8 percent and the US grew by about 5 percent during the same period.
The median age of Forsyth County residents is 38.1 years, which is slightly older than the US median (37.9 years) and nearly 2 years older than the Georgia median (36.5 years). This is partially due to the County's small share of young adults (14 percent) in comparison to Georgia and the US (both 21 percent). The County also has a smaller share of senior residents than the US.
The County's residents have high educational attainment levels and incomes. Almost 50 percent of Forsyth County's adult population (age 25 and over) have a bachelor's degree or higher. The share of those with less than a high school diploma is almost half of the state of Georgia's share. Forsyth County's $100,909 median household income is substantially higher than Georgia's median of $51,037 and the US median of $55,322.
Nearly half of Forsyth County's housing stock was built in 2000 or later. In contrast, 25 percent of Georgia's housing units and 17 percent of the US housing units were built in the same period. More than 80 percent of the County's housing is owned.
In Forsyth County, the estimated average median home value over the 5-year span from 2012 to 2016 hovered just above $280,000, much higher than the state median value of $152,000.
A significant portion of Forsyth County residents work from home. According to the US Census Bureau American Community Survey, from 2012 to 2016, 10.4 percent of County residents worked from home. This is more than twice the rate of Georgia and the US.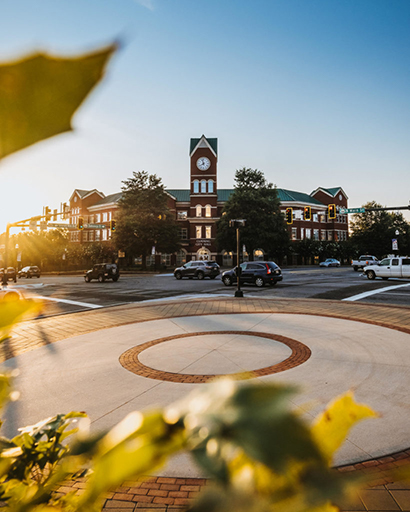 Moving Forward:
Commercial development is a key driver to ensure that residential property taxes stay low while the Chamber continues to support the infrastructure that drives Forsyth County's economy and quality of life. This plan will create more than 5,000 local new jobs and save taxpayers more than $83 million. It includes some very big ideas to direct Forsyth County's future like:
• Target emerging technologies like the blockchain industry
• Develop a business park in north Forsyth County
• Champion hotel and convention center development
• Expand development on Lake Lanier
• Designate GA 400 as an interstate highway
This strategic plan will only strengthen the work of our active Chamber. As a result of strong local leadership and the relentless work of Chamber staff, 2018 was a remarkable year for economic development in our community. Thirty-eight companies announced a collective $183 million in new capital investments (a 10 percent increase from 2017) and 1,200 new jobs. This is the largest amount of capital investment in a single year since the inception of the Chamber's Economic Development Department in 2005.
Additionally, the Chamber's tourism development efforts referred 6,610 room night leads to local hotel operators. Visitors from these leads alone generated an estimated $1,249,290 in local sales taxes. Overall visitors to Forsyth County generated an estimated $5,405,312 in local taxes, which is $72,387 more than 2017's totals.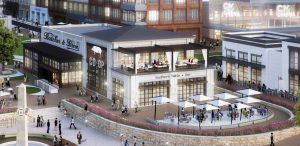 Last But Not Least:
Our county is growing by leaps and bounds. This is an exciting time to live here. It encourages me to know the Forsyth County Government and Chamber of Commerce is looking to the future. They are thinking about traffic, roads, businesses, housing industry, and so much more! I'm very thankful for our Forsyth County Government, Development Authority and Chamber of Commerce!
We have a few exciting events to look forward to Boulder Dash (April 27, 2019), Halcyon (opening Summer 2019), tons of excellent networking events. All of these are put on by our fabulous Chamber of Commerce!

A Huge Thank You To:
FORSYTH COUNTY GOVERNMENT AND FORSYTH COUNTY DEVELOPMENT AUTHORITY are dedicated to serving the community and to providing effective, professional, public service with integrity and a commitment to excellence. Forsyth County Government 110 East Main Street Cumming, GA 30040 PH: 770-781-2101 www.forsythco.com
THE CUMMING-FORSYTH COUNTY CHAMBER OF COMMERCE's purpose is to ensure the long-term economic health of the Forsyth County region, thereby increasing prosperity and promoting a better community life for all Forsyth County residents. Cumming-Forsyth County Chamber of Commerce 212 Kelly Mill Road, Cumming, GA 30040, PH: 770-887-6461www.chooseforsyth.org