Things To Do this Weekend in Forsyth – October 12th – 14th, 2012
The Calendar is full of things to do this Weekend in Cumming GA & Forsyth County.  Lots of Fall events are going on, plus some great staples like the Cumming Greek Festival and Lakewood Antiques Market.
We wanted to highlight a few things that are either free or really inexpensive for you & your family to enjoy this weekend. For a full list of more events going on around town, be sure to check out our Calendar of Events.
Friday – October 19th, 2012

Football games, yard sales, & more. Be sure to visit our Calendar of Events page for all the details.


Friday Night Boo at Adventure Kids – Adventure Kids kicks off their October fun! Play in a spooky glow in the dark Adventure Kids from 7-10pm with Human Bowling, Music, Bumper Cars, Video Gaming, Lego fun, Guitar Hero, and Zombie tag in Sand Island! Ideal for ages 7-12, Only $5 admission or buy a "Monster Pass" for $10 that includes a slice of pizza, drink, and one bumper car ride! Every Friday through October.
4335 Bethelview Hwy, Cumming GA 30040 – Phone: 770.406.8952
Saturday – October 20th, 2012

Be sure to visit our Calendar of Events page for all the details.


Local Author Celebration – There's a very special event at Barnes & Noble this Saturday – it's a celebration of LOCAL authors!  You can meet the authors, purchase books and get autographs too.
Barnes & Noble – The Avenue Forsyth, Cumming, GA 30041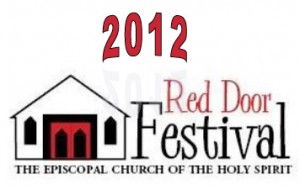 724 Pilgrim Mill Road, Cumming, Georgia 30041- Phone: 770.380.290.
Annual Hay Day – Fall fun for the entire family.  Free parking & admission.  This is a fundraising event for "winter hay for the horses".  Pony Rides, Hay Rides, Food, Fun & more. 11:30am to 4:00pm. Click here for more information.
1768 Newt Green Road, Cumming GA – Phone: 770.886.5419.
Sunday – October 21st, 2012

3845 Coal Mountain Drive, Cumming GA
All Weekend Long:
Calendar of Events – Visit our Calendar for even more great events going on around town.


Cumming Greek Festival – Enjoy the Greek culture, music, entertainment, shopping & food!!  Hours vary throughout the weekend.  Adults are $1, 12 & under are free.  Click here for more information.  Saints Raphael, Nicholas & Irene Greek Orthodox Church – 3074 Bethelview Road, Cumming GA 30041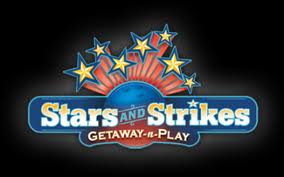 Hallo-Fun at Stars & Strikes – Stars & Strikes Family Entertainment Center will begin their Halloween activities this weekend. Various events and activities are offered for different age groups. Click here for more information.
Need More Ideas:
No matter what you do … hope you enjoy it!!