Cornerstone Roofing to the Rescue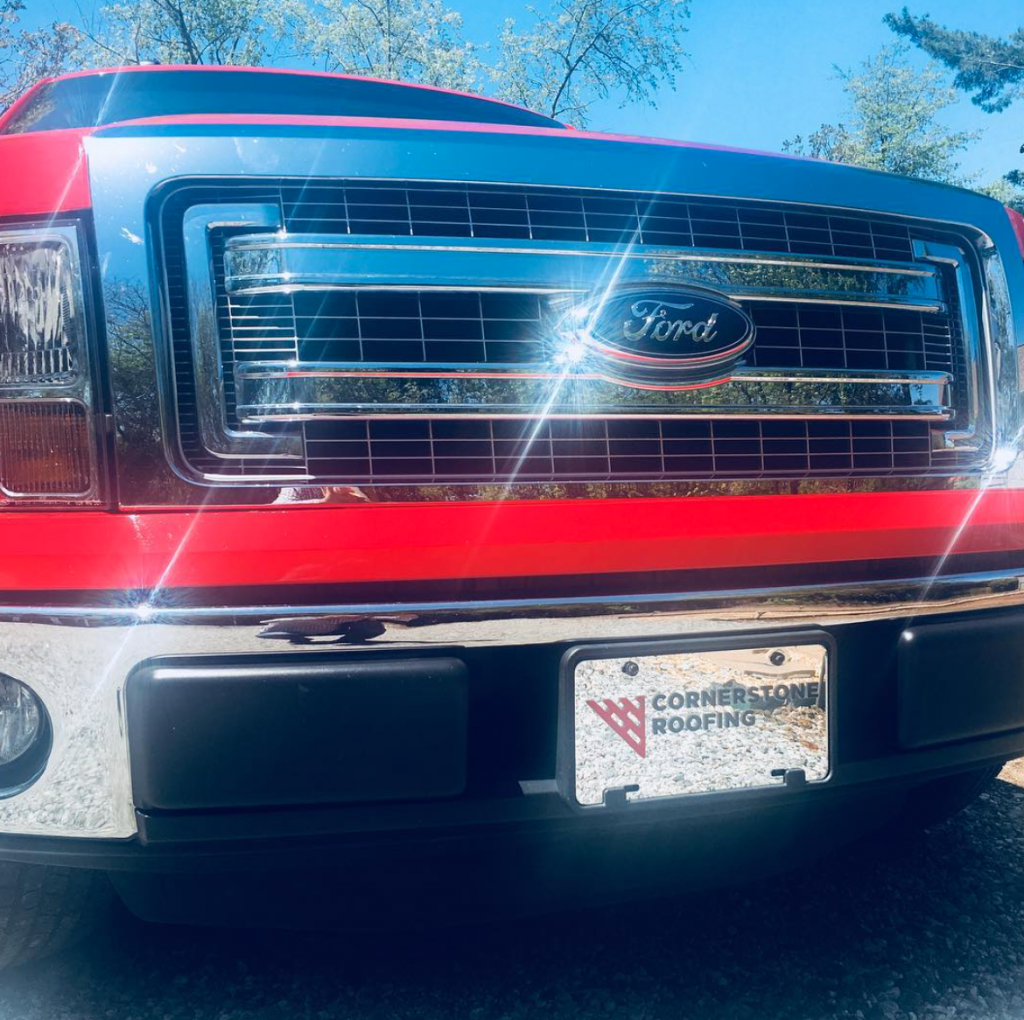 Picture this: I'm downstairs during a heavy thunderstorm and I keep hearing a constant banging noise upstairs. At first, I thought it was part of the storm. But when the rain stopped, I kept hearing it. It wasn't until the next day when I walked into the laundry room that I discovered a huge puddle of water. Not thinking anything of it, I cleaned up the mess and carried on.
3 days later – it started raining again and the banging was back. I ran upstairs to investigate and realized it was coming from the attic door. I immediately told my husband and had him go up in the attic to see what was going on. In about 2 minutes, he realized the water was coming out of the side of the dryer exhaust pipe. Once we knew it was the roof, I knew just who to call – a residential roofer.
The crazy thing is our home is only 4 1/2 years old. So I was assuming it was still under warranty. But it wasn't. I began asking around and everyone I asked gave me the number to call Cornerstone Roofing. I called and spoke with Kerry Rogan. He was incredibly helpful telling me he would send someone as soon as possible to diagnose the problem. But he was sure he knew what it was.
You see, new builds put a plastic exhaust for the dryer on the roof and they easily crack. Over time, the crack gets bigger and eventually lets in water. And sure enough after diagnostic – that is exactly what it was. Kerry set up a date for his crew to come out. Once they were here, it took them about 45 minutes and the plastic exhaust was replaced with a strong metal one. The great thing is that the metal one won't crack like the plastic one.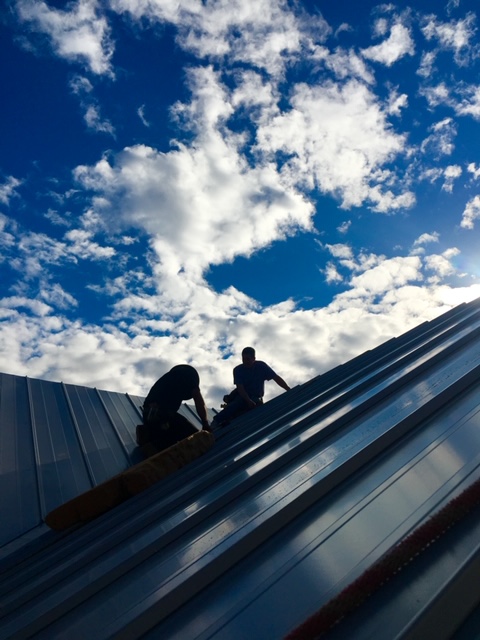 I am so grateful for Cornerstone Roofing's expertise and quick turnaround to get my roof leak fixed. I have one piece of advice for you – If you are in a new build, you should go ahead and call Cornerstone Roofing to have them check your dryer exhaust. If it's plastic, go ahead and get it replaced. Take it from me, you will be glad you did. Lucky I caught mine quickly because there was no damage to the ceiling. If it has not leaked out into my laundry room it could have created a much bigger problem.
Thank you Cornerstone Roofing for being such a GREAT company to work with!
Whether you are repairing or replacing your roof, an honest and trusted roofer like Cornerstone Roofing will offer you high-quality roofing work within your estimated budget. Plus, they offer free roofing estimates.
Cornerstone Roofing prides themselves in their quality workmanship and continues to use reliable and trusted materials. Cornerstone Roofing is a Forsyth County area authorized LeafX gutter installer. If you need insulation installed, rest assured because they use CertainTeed insulation, known for their quality materials.
Cornerstone Roofing offers a wide range of residential and commercial roofing services from the previously mentioned gutter and insulation installation to chimney repairs and metal roof installations. They can help you with your roofing needs whether your roof is flat or sloped with asphalt shingles or slate shingles.
For more information call Cornerstone Roofing today at 770-844-9800.

More About Cornerstone Roofing
Cumming GA roofer, Cornerstone Roofing, has been serving the North Metro Atlanta area since 1996. Kerry Rogan, Cornerstone Roofing's owner, and founder worked under some of the most experienced roofers for many years. In 1996, Kerry started Cornerstone Roofing with the promise of quality materials, quality workmanship, and a high level of professionalism that is still very true of the company today.
Cornerstone Roofing knows that a strong and well-installed roof is key to a strong and sturdy home. In our years of experience, our roofers have provided quality installations and repairs to thousands of customers from Duluth to Roswell. Cornerstone Roofing is GAF certified as a Master Elite Roofing Contractor assuring our customers that they are receiving reliable and qualified roofing services.