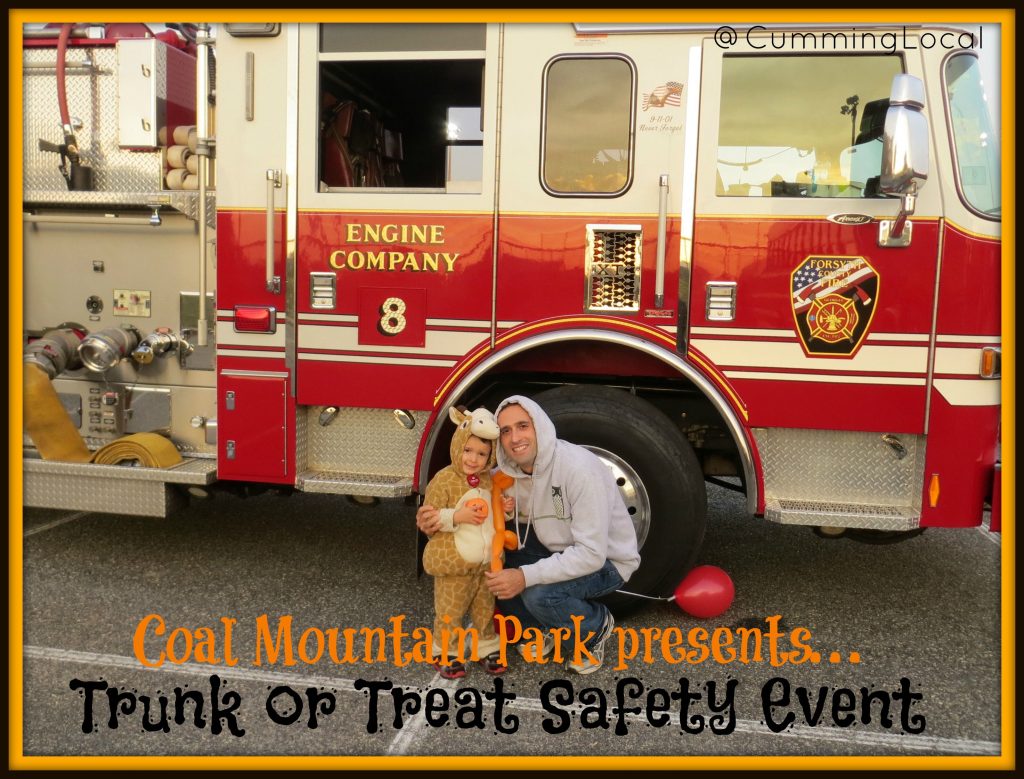 Coal Mountain Mountain Park – Trunk or Treat Safety Event!
The picture above is from last year. We had a blast at this event put on by the Forsyth County Fire Dept. As you can see my son wanted his picture with the big fire truck. This event will be focused around safety for the kids during Halloween. However, there is plenty of fun.
Place/Date/Time
Coal Mountain Park – 3560 Settingdown Road, Cumming on October 26th from 6:00 pm – 9:00 pm
What to expect?
Last year it was set up in one of the fields at Coal Mountain Park. They had fun music playing. The kids just walked around to each booth where they could get some candy or safety device. Also, you can expect to see a haunted maze, bean bag toss, face painting, clowns and other fun activities and games. There will also be information on costume safety, pedestrian safety, stranger danger, Stop-Drop-Roll demonstrations, and much more!
What to bring?
This event if free. They ask for you to bring one unopened bag of candy.
What to wear?
Kids are encouraged to where their Halloween costumes!
Hope to see you there!
To find out more visit the Forsyth County website by clicking here.
Disclosure – Please refer to the Forsyth County website before going out to this event. We would hate for you to get there and the event be cancelled. We also will be checking before heading over with our family.