On March 8th from 11:30 am-1:00 pm Northside Hospital Forsyth, the Chamber, and the Forsyth County School System congratulated the Forsyth County Teachers of the Year and outstanding Partners in Education at the annual Celebration of Excellence. They also awarded the 2019 Forsyth County Teacher of the Year!
A top goal for the Cumming-Forsyth County Chamber of Commerce is to promote partnerships between the local business community and our school system. The Celebration of Excellence program is just one tool the Chamber utilizes to drive this initiative. Chamber members that sponsored the 2019 Celebration of Excellence included:
Northside Hospital Forsyth
Georgia Power
Georgia United Credit Union
Andean Chevrolet
Publix
Jostens
Brandywine Printing, Inc.
River Valley Ingredients
Flack's Flooring Co.
RBM of Alpharetta
Regal Maid Service
Edward Jones
SR Homes
Central EMS
Modern OBGYN
Sawnree Optimist Club
Eco Wash Express
As the 7th largest district in Georgia, Forsyth County Schools serves over 49,500 students and is the largest employer in the county. For 2018-19, we are home to 39 schools – 21 elementary, 10 middle, 6 high, 1 virtual 6-12 school, and 1 college and career high school. By 2022, we will open 4 additional new schools.
With all those schools, think for a moment about all the teachers that it takes for those 49,500 students. Personally, I feel it takes a very special person to be a teacher. And I should know, I'm married to one. I also know that I'm not gifted to teach. LOL! I'm so thankful for all the teachers in our county,
"A good teacher can inspire hope, ignite the imagination, and instill a love of learning." -Brad Henry
During the Celebration of Excellence, there were several announcements and I'm excited to share with you the recap!
2019 Teacher of the Year
Did you know that Forsyth County had 7 semi-finalists chosen? Well, all 7 of them received an incredible prize-pack donated by local businesses. And then it came time to announce the winner of the 2019 Forsyth County Teacher of the Year. For 2019, the winner was Kim Schreier from South Forsyth Middle School. A huge congrats to all the semi-finalists and Kim!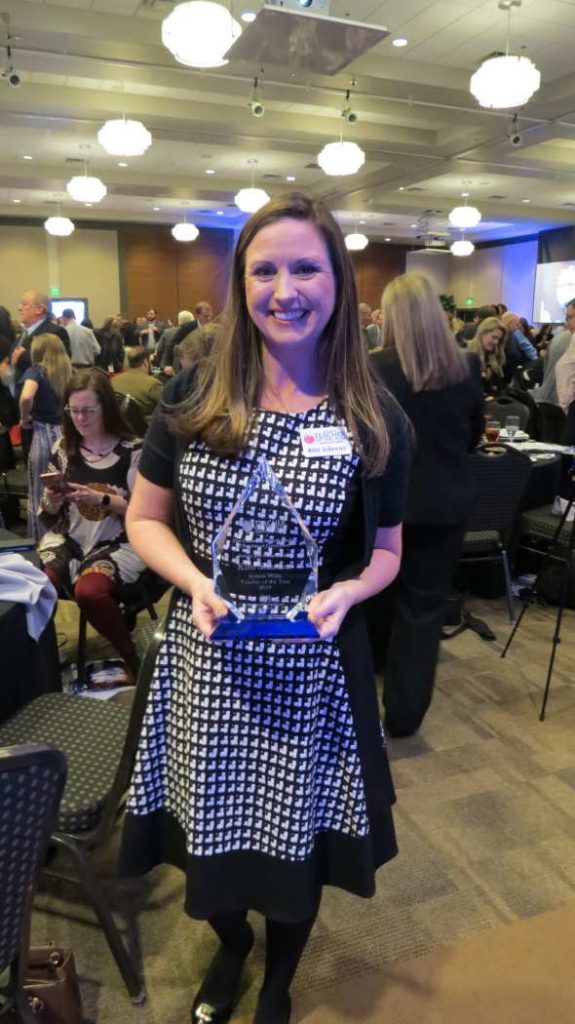 2019 Don Hendricks Award
Every year, there is a special recognition called the Don Hendricks Award. The Don Hendricks Partnership Award is the highest honor that a Partner in Education can receive. The Hendricks family established this award in 2002 after the passing of their father, long-time member of the Board of Education. Don Hendricks lived a life of service to the community. He believed in Forsyth County Schools and its quest for quality learning and superior performance for all. The Don Hendricks Partnership Award is given to a partner who best exemplifies the mission of the Partners in Education program and demonstrates loyalty to the school system and community.
The 2019 winner of the Don Hendricks Awards is Andean Chevrolet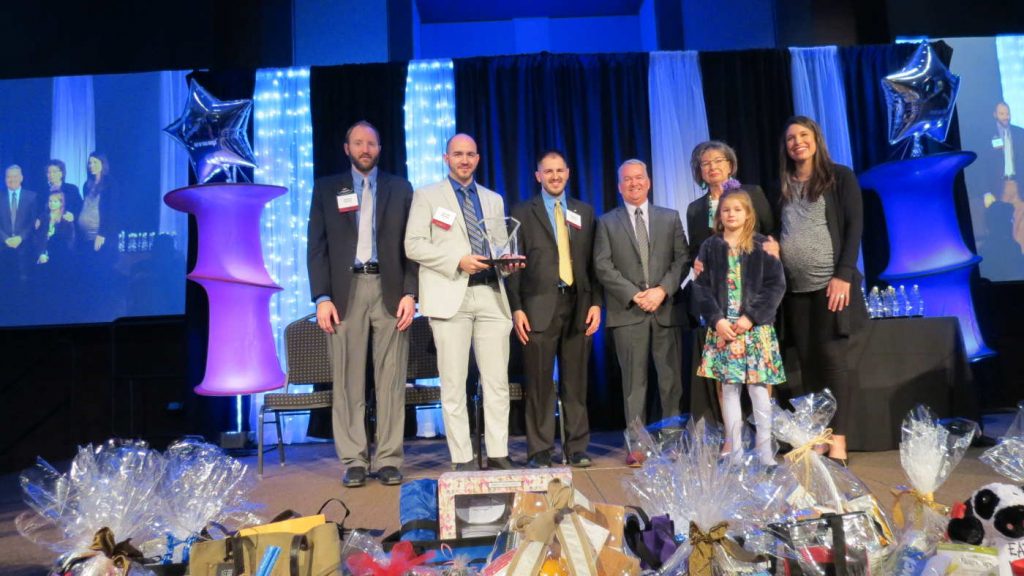 Wrap It Up
Just to wrap it up, I have a few statements to make. As I said before, we have some amazing teachers in our county. I think it is so important that we appreciate them. If you need ideas for teacher appreciation, please let me know. I have been a room mom for 8 years in a row. I love helping our teachers to feel super appreciated. And I'm married to a teacher. The biggest thing you can do is to tell them you appreciate them. Write them a note. Send them a gift card to Starbucks. Send in dark chocolate. Our teachers spend a lot of their time with our kids. Let's fill them up all year round!
---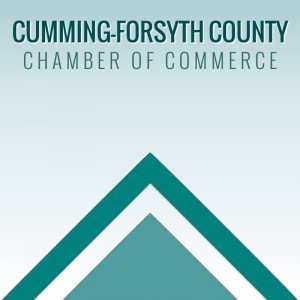 More About The Cumming-Forsyth Chamber Of Commerce: Our mission is to be the voice of business & to provide leadership & solutions to foster a strong economic environment and superior quality of life.
We are dedicated to building a strong, sustainable economy for the long-term future of Forsyth County by assisting businesses and recruiting new businesses that will make long-term investments in our future.
The Cumming-Forsyth Chamber provides one voice for all local businesses to influence decision makers, recommend legislation, and protect the resources that make Cumming and Forsyth County a wonderful place to live and work.