Back from the Archives:  The following is a guest post (originally posted February 2012) by Rachael – local Mom, Cumming Resident, and blog author of Confessions of a Mom on a Tight Rope.  She's sharing some fun & simple ideas to teach our kids about love … perfect for February or any time of the year!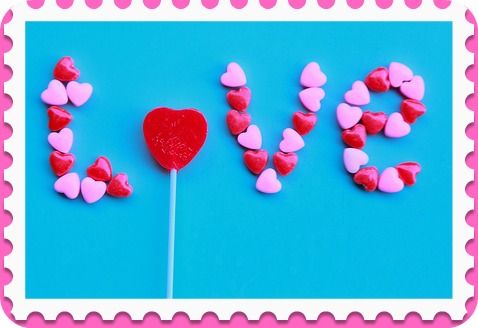 Ideas for Valentine's Day with Kids
I like to find some sort of intentionality around holidays. It might just my personality but it's what I do. So I thought it might be helpful to have some lists of ideas you could do with your children.
To me, Valentine's Day isn't so much a holiday. I think you should show love everyday. But since, it is "considered" a holiday – why not celebrate!
Here are some ideas that I thought of to teach your kids about love.
Make heart themed cupcakes for the teacher with a note that thanks them for "loving on me all year long".

Pick a verse on love and work with your child to memorize it

for the month of February. A few of my favorites on the subject of love are: "Love One Another" John 15:17, "Love is patient, love is kind…" 1 Corinthians 13:4-7, and "Love the LORD your God with all your heart, all your soul, all your strength, and all your mind.' Luke 10:27
Make homemade valentines for family members or friends.

Do something for another family.

It could be a meal, dessert, etc. Make this a family tradition.
Trade chores out. Do this "just because you love each other." For me, that would be cook dinner and clean -up (usually my husband and I do one or the other). For the kids, it could mean one child choosing to do his/her siblings chores one day.
Pay it forward. Let your kids decide on this one. Their ambition and ideas will surprise you!
So those are my ideas. Anyone have more to share? Comment away!
More About Rachael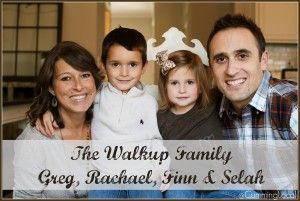 Rachael has been with her husband for 10 years and has two children. She loves to write, spend time with family, and serve others. The most random thing she's ever done was having the dead skin eaten off her feet by fish in Cambodia!!

Follow her blog, Confessions of a Mom on a Tight Rope.

Photo Source – D Sharon Pruitt