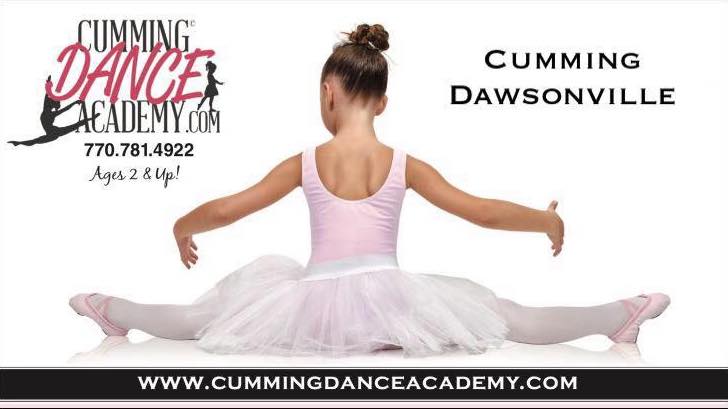 Fall Registration is OPEN for CDA Dance Classes
Cumming Dance Academy (CDA) has been a leader in dance education for over 14 years in the Forsyth, Dawson and North Fulton areas. They are committed to teaching only the highest quality in dance as well as implementing a Personal Development program into each class; CDA has become well known for their expertise in raising successful, confident and determined young people.
Fall classes may have already started at Cumming Dance Academy, but that doesn't mean its too late to register. You can still sign up today!

Fall schedules can be found by clicking here.
"The atmosphere is family oriented, combined with spectacular shows and costumes, and a warm environment to help the girls thrive and grow into confident young ladies. The facility itself is always clean and well managed. I would recommend Cumming Dance Academy to anyone interested in introducing their child to the arts, as well as providing a fun outlet for exercise and creativity." – Jolie D.
Why Register at Cumming Dance Academy?
Excellent Instructors: Instructors at CDA are either college graduates of prestigious dance programs, have performed professionally, have trained under CDA's Artistic Director in the CDA Teacher's Training Program and/or have degrees from an accredited college in the form of education or theater arts.  CDA follows a graduated syllabus for students ages 2 and up, which was created in 1998 by Owner/Artistic Director – Niki Jernigan-Watkins.
Personal Character Development Program:  CDA proudly offers a POWER WORD each month in each class.  Students discuss the importance, meaning and how they can use their POWER WORD to better themselves.
Great Prices and Schedules:  CDA follows the same scheduled closings as Forsyth County Schools, with the exception that classes are held on Early Release days, MLK & President's Day.  CDA actually teaches 34 weeks of classes per season, building in two extra weeks in the event of inclement weather or unexpected closings.  CDA's prices are competitive and discounts are offered to both siblings and students who take multiple classes.
For a Very Fair Make-Up Policy:  Sickness, vacations, and missed classes are expected and CDA has made it easy to make up for missed time!  All missed classes may be made up in another classtime of similar level – without a time limit!
Great & Convenient Locations:  CDA's locations are centrally located within the heart of Cumming & Forsyth County and Dawsonville. CDA's studios feature large dance spaces with advanced sprung floors, sibling playrooms and free wi-fi.  CDA's 2nd location (CDA II Performance Academy) is located just two blocks away from our main hub.  With 3 studio rooms, closed circuit tv monitors and additional space for students to wait – without a doubt, CDA has provided its students with state of the art facilities.
Parent & Student Comfort is Important  Construction wasn't complete of Miss Niki's dream custom building before considering the student families that would be frequenting each week.  The large lobby area's are complete with viewing windows, observation doors, cubby holes for dancers bags, water fountains and an information flat screen with all the current updates.  Convenient restrooms for families and a sibling playroom equipped with movies and toys to entertain siblings while they wait are a bonus to families who choose CDA.  CDA also offers a convenient In-House Dance Wear Boutique, "Tutu's & Tap's" and can supply all of your dance wear needs.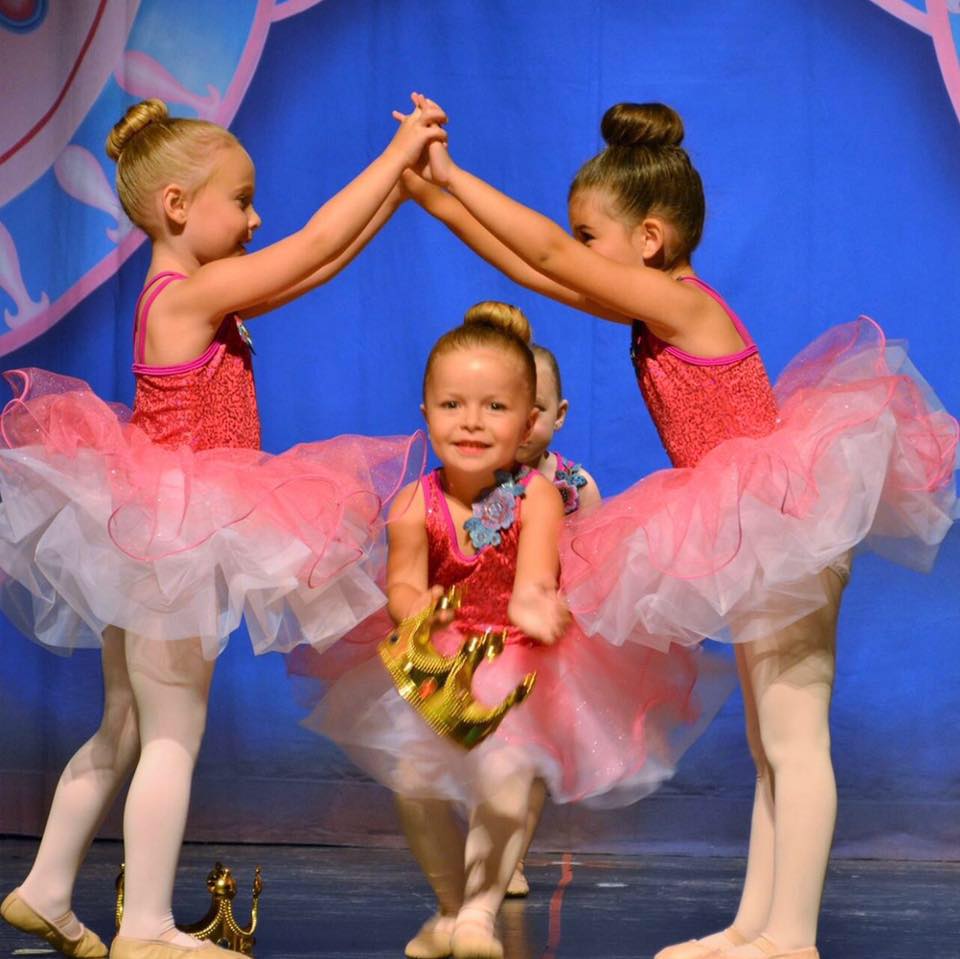 Locations:
CDA I (Office & dancewear boutique) is located at 419 Tribble Gap Road, Cumming, GA 30040.
CDA II (Performance Academy) is located at 230 Elm Street, Cumming, GA  30040.
CDA North (Dawsonville)  192 Dawson Village Way Suite 150, Dawsonville, GA 30534.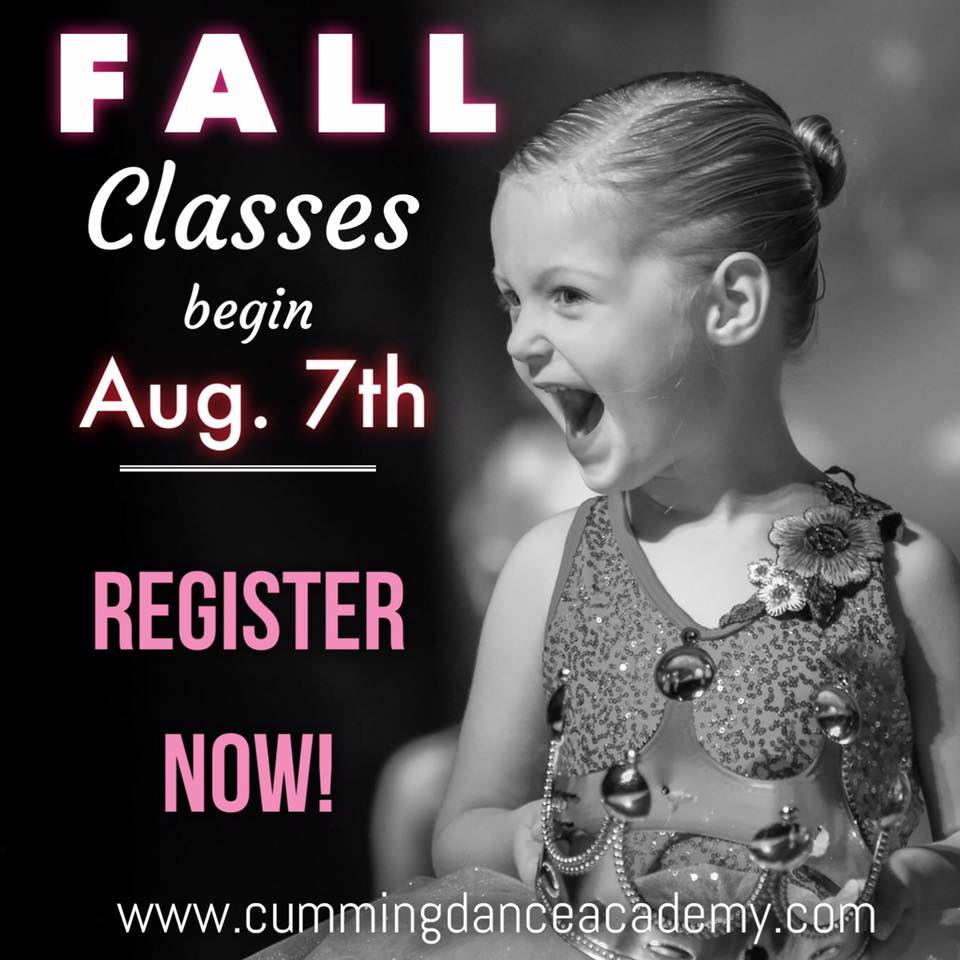 More About Cumming Dance Academy: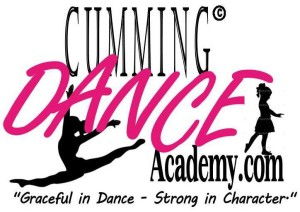 A family oriented studio that has been a fixture in the Cumming community for over 14 years.  We pride ourselves in knowing each individual child and accommodating their needs throughout their education with us. CDA has become well known for their expertise in raising successful, confident, and dedicated young people.  We have seen dancers grow from small ballerina's to graduating high school seniors traveling onto the next stage in their dance lives.  Once dancers join us at CDA, they stay!  We are a family here at Cumming Dance Academy, Inc.
Connect Online with Cumming Dance Academy: Website | Facebook