Hopefully, none of you have this happen to you BUT you need to know what to do if you do get into a car accident. Your adrenaline will be pumping and of course, you will be upset and scared. The first thing to do is to make sure you are ok!
Call 911
If you do have injuries, call 911 immediately and wait until the authorities are there to help.
Call the Police
If you are not hurt it is still a good idea to call the police so you can have help getting everything documented. So many times, you think it is just a "minor" accident with minimal damage and you agree to just "work it out" with the other party involved. This can sometimes work, but we see situations all the time that turn ugly going this route. People's stories change once they have time to think about what happened. People also change when they realize that "minor" damage is going to cost way more to fix than they realized. The police will be able to document the info you may forget to obtain. You can then get the police report to get all of the facts of the accident.
Document Everything
Document, document, document! If you are in a safe situation, get as much info as you can. Your smartphone can be an invaluable tool with this. Take pics of the other driver's insurance card and driver's license. Take pics of the damage to your car and the other car. Take pics of the area where the accident occurred. You will then have the information you need to start a claim immediately. (if you don't get the information at the scene, the police report will have it, but you will have to wait a few days to get a copy of the report)
Call your Insurance Agent
Call your insurance agent and let them know what happened. Your agent can give you the help you need and advise on how to proceed with a claim.
Car accidents are never fun and are often very traumatic. Do you have an agent that you can call to discuss the situation with? If not, I highly suggest you contact me for an insurance quote. My job is to be able to help you through the process as much as possible.
---
CRAIG CRAWFORD, SOUTHERN WAY INSURANCE AGENCY – INSURANCE EDITOR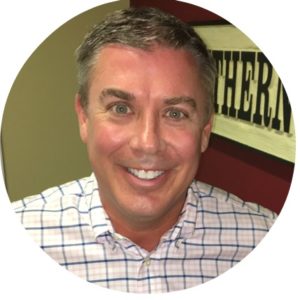 Craig was pretty much "born" in the insurance industry. He started working for his father's insurance company doing odds and ends on the weekends at age 14. Once he graduated from Georgia College and State University with a business degree he wanted to continue on the insurance path. He started working with Unisun Insurance Company based out of Charleston SC in the claims department. There is no better way to learn an insurance policy than being in claims! He then wanted to move back home to Atlanta and worked for Progressive Insurance Agency in their claims department. In 1995 Craig had the opportunity to join Southern Way Insurance as an agent and managing the office. In 2002 he was named Vice-President and owner of the agency. Craig strives on being your local insurance expert and consultant. He makes it a point to get to know each client in a personal way in order to best serve their insurance needs.