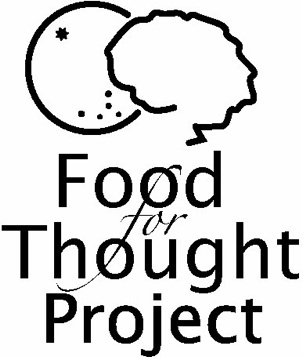 Food for Thought Project in Forsyth County
We are really excited to share  this post with you today.  There's a new way to help those in need within our community and the organization is making it very easy to jump in and get involved.
Nationally, the demand at food banks is up over 30%.  The demand for food at our local pantries has increased over 100%.  At the same time, the supply of low-cost food and food donations are dwindling.*
The Food for Thought Project, launched in April 2011, by two local families and foster families in Cumming GA, is a community based, ongoing door to door food drive. They currently serve Cumming & Forsyth County. The program was inspired by "A Simple Gesture" in Paradise, CA which was inspired by "The Ashland Food Project" in Ashland, Oregon.  It has been a great success in both areas and the founders of The Food for Thought Project believe this can change the face of hunger in Forsyth County.
How Does it Work?
After signing up to participate, you'll be given a bright orange bag.
1.  Each week when participants go shopping, they should buy one extra non-perishable food item.
2.  Store that item in your bright orange bag.
3.  On the second Saturday of every other month, a volunteer will pick up the bag, leave another bag in its place and take the filled bag to food pantries.
It's simple – buy one extra non-perishable food item each week and Food for Thought does the rest!
How to Join?
There are three ways to help.
1.  Share Food – Ask for a bright orange bag.  It's estimated that for every 300 people who participate, Food for Thought will collect one ton of additional food a month.
2.  Invite Your Neighbors – Ask neighbors if they would like to join this program and get a bright orange bag.  Maybe even head up the efforts in your neighborhood!
3.  Help Transport Food – Once every 2 months, on the second Saturday, help pick up the bright orange bags and deliver to food pantries.

The above pictures were from their first, June 11th pick up.  Food for Thought collected 941.2 pounds of food!!  I just signed my family up to participate.  Will you?
Want more information?
Phone:  770.744.3571
*Information provided via Food for Thought.